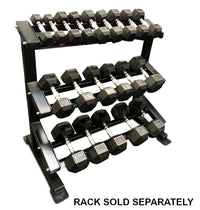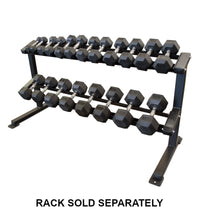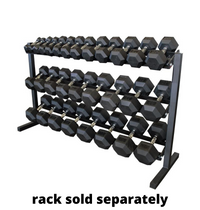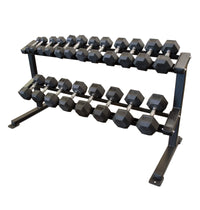 ETE
Rubber Hex Dumbbells Sets $0.89/lb
 $0.89/lb Rubber Hex Dumbbell Sets 
Limited time only!
Store pick-up option available at checkout. Store transfers can take 2-4 weeks. Freight orders ship 4-6 weeks due to high volume of sale orders.
5lb increments:
5-50lb set $489 (reg. $929)
5-75lb Set $1068 (reg. $2029)
5-100lb Set $1869 (reg. $3549)
Need a rack? Shop all dumbbell racks here.