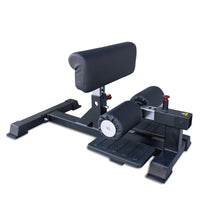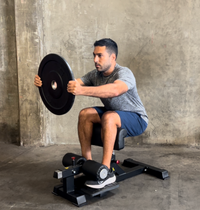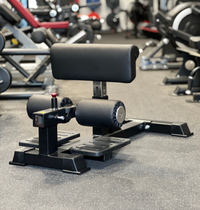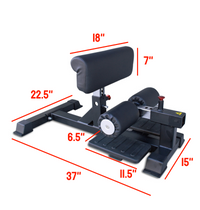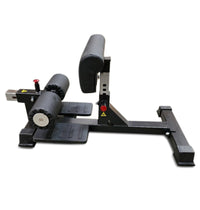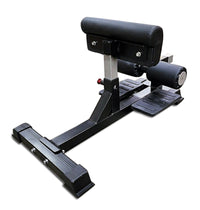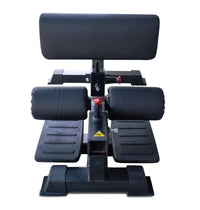 Extreme Training Equipment
Sissy Squat PL7389 PRE ORDER
Extreme Training Equipment Sissy Squat PL7389
Strengthen your quadriceps and glutes with our sissy squat. Hold a weight for a greater burn and increased difficulty. The sissy squat is also great core strengthening, improve balance as well as to strengthen your knees and hips.
5 foot roller pin adjustments from 2" to 6"
5 pad pin adjustments from 16" to 20"
Heavy duty rubber foot plates, 11.5" X 6 3/8"
Specs:
Weight: 52lbs
2" X 3" tubing, 11 gauge steel
Overall dimensions: 22.5" L X 37" W

Pad dimensions: 18" X 7"
Roller dimensions: 7.5" X 4.5"
weight capacity: 300lbs