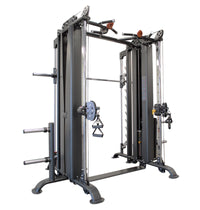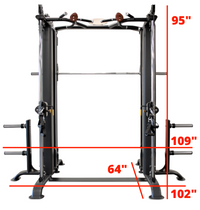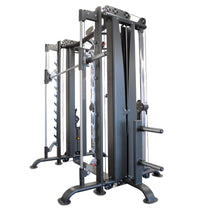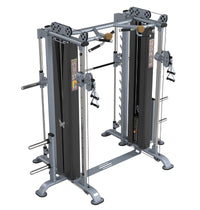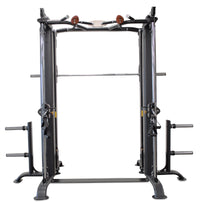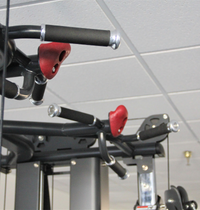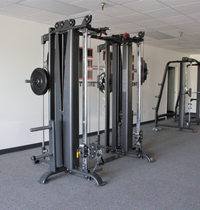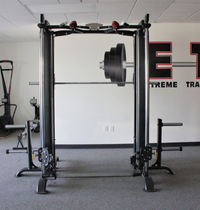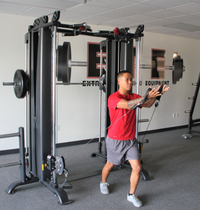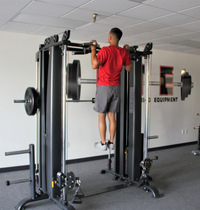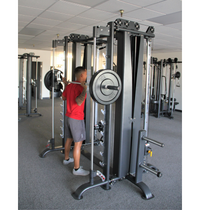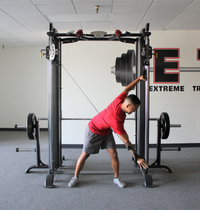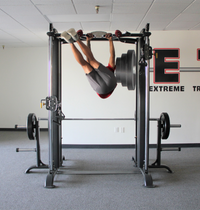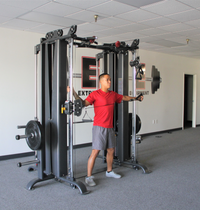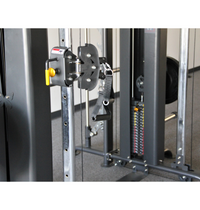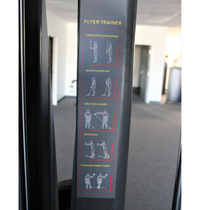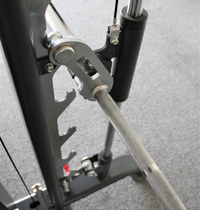 ETE
PL7366 Smith Functional Trainer
Extreme Training Equipment PL7366 Smith Machine & Functional Trainer Combo

Weight storage included. Multi-position pull up bar.
Size: 109″ L x 64″ W x 95″ H
Weight: 747lbs
Weight Stack: 180lbs x 2
2:1 ratio
The perfect all-in-1 gym. Using the functional trainer you can perform exercises such as tricep extension, bicep curl, lat pulldown, chest press, squats, rows, deltoid raise, leg exercises and more.
The smith machine includes safety stoppers in the event you cannot complete your exercise. You can safely perform exercises such as squat, bench press, hip thrust, rows, lunges, overhead press, calf raise and more.